Les Mills Class Highlight: Born to Move
Try Les Mills 'Born to Move' – designed just for kids!
The Les Mills on Demand 'Born to Move' videos are designed to feed young people's natural appetite for action, movement and play – and lets them enjoy the energy, confidence, good health and increased ability that goes with it.
Each video is created for a specific age group – meaning the skills, instructions and moves are pre-tested by children your own age, to ensure they push young people to experience the full extent of their ability while being safe for their age group.
Fun is the number one priority for every child and in these classes, it is FUNdamental – from the music and moves to the style of teaching!
Some of our favourite videos are:
| | |
| --- | --- |
| Born To Move 6-12 yrs | Move like the Avengers |
| Born To Move 4-5 yrs | Going to Australia |
| Born To Move 6-7 yrs | Heroes in Space |
| Born To Move 8-12 yrs | High Hopes |
| Born To Move 13-16 yrs | We Must Get Ready |
#theYathome Activity Disclaimer

All participants must ensure they have a clear area to perform all skills and activities prior to commencing the activity. All child related activities must be conducted under parental supervision.
You are responsible for you exercising within your limits. Only perform exercises and skills and repetitions that you are currently capable of performing. If you do not do it at the gym or in your regular Y program, do not attempt to do it at home.
Do not attempt skills, exercises or activities displayed if you currently sustain any injuries or illness that excludes you from physical activity. If at any time you feel you are exercising beyond your current fitness abilities, or you feel discomfort, pain, dizziness or nausea, you should discontinue exercising immediately and seek medical assistance/advice where necessary.
To the extent permitted by law, The Y and its affiliates disclaim any and all liability in connection with the exercises in this video and any instructions and advice provided.
Les Mills On Demand - Free 60 Day Access* for Y Members
* Please note that complimentary access to Les Mill On Demand is valid for 60 days from your date of sign up. Sign up by 30 April 2020 to ensure you get to use the offer for a full 60 days. Sign-ups after this date will get to use it complimentary from your date of sign up until 30 June 2020.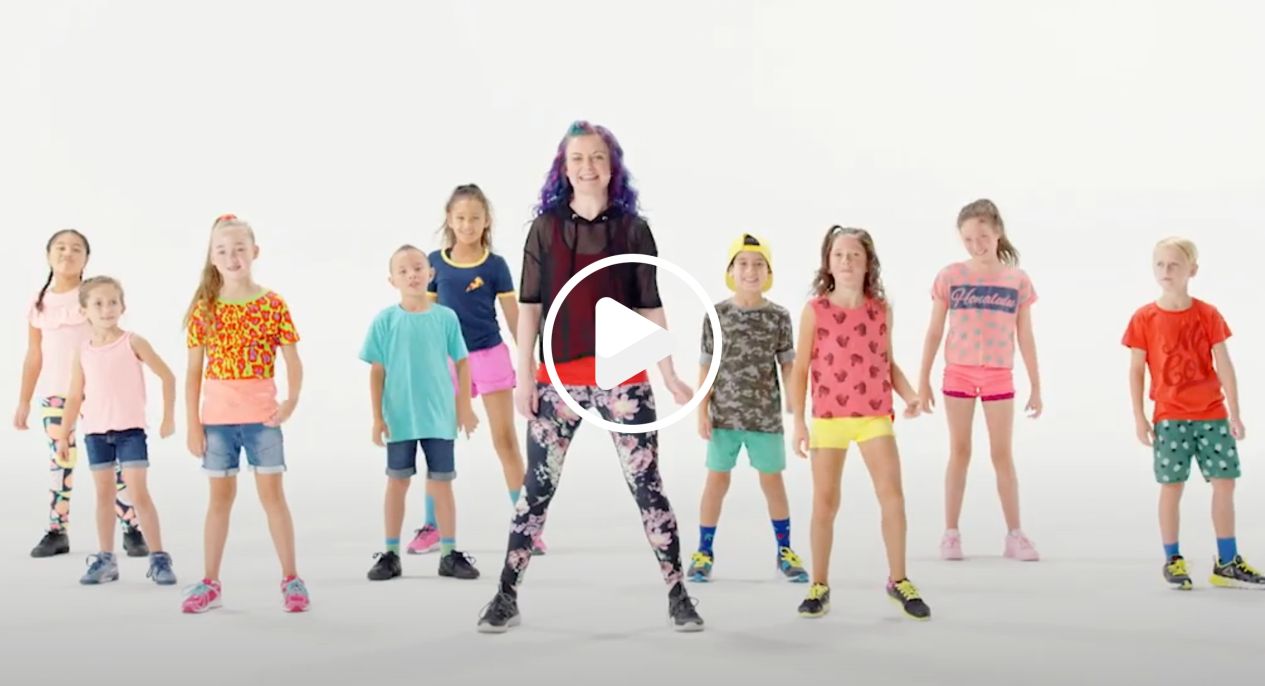 Y Members – Free 60 Day Access* to Les Mills On Demand
All existing Y members receive complimentary 60 day access* to Les Mills On Demand, which includes these fun 'Born to Move' videos! For hours of fun and entertainment, to encourage kids to stay active and stay connected.
We've emailed our customers and members your exclusive access, so you and your family can do a range of workouts anywhere, anytime, on almost any device during our centre closures. Check your emails for exclusive login link to register!