25 September 2023
'Team of the Year 2023', goes to... "Allied Health"
Allied Health receive recognition of their growing services
The YMCA South Australia recently held their annual Awards for Excellence at U City, where Allied Health took out two categories, Team of the Year and Community Programs, highlighting the growing popularity of the Allied Health services offered at the Y.
The much deserved awards come from the wide ranging and growing professional services offered to the community, including Physiotherapy, Exercise Physiology, Aquatic Therapy, and Clinic Exercise Groups, through attendance at Marion Leisure Fitness Centre, The Parks Recreation Centre and Purruna Spencer Newton Centre.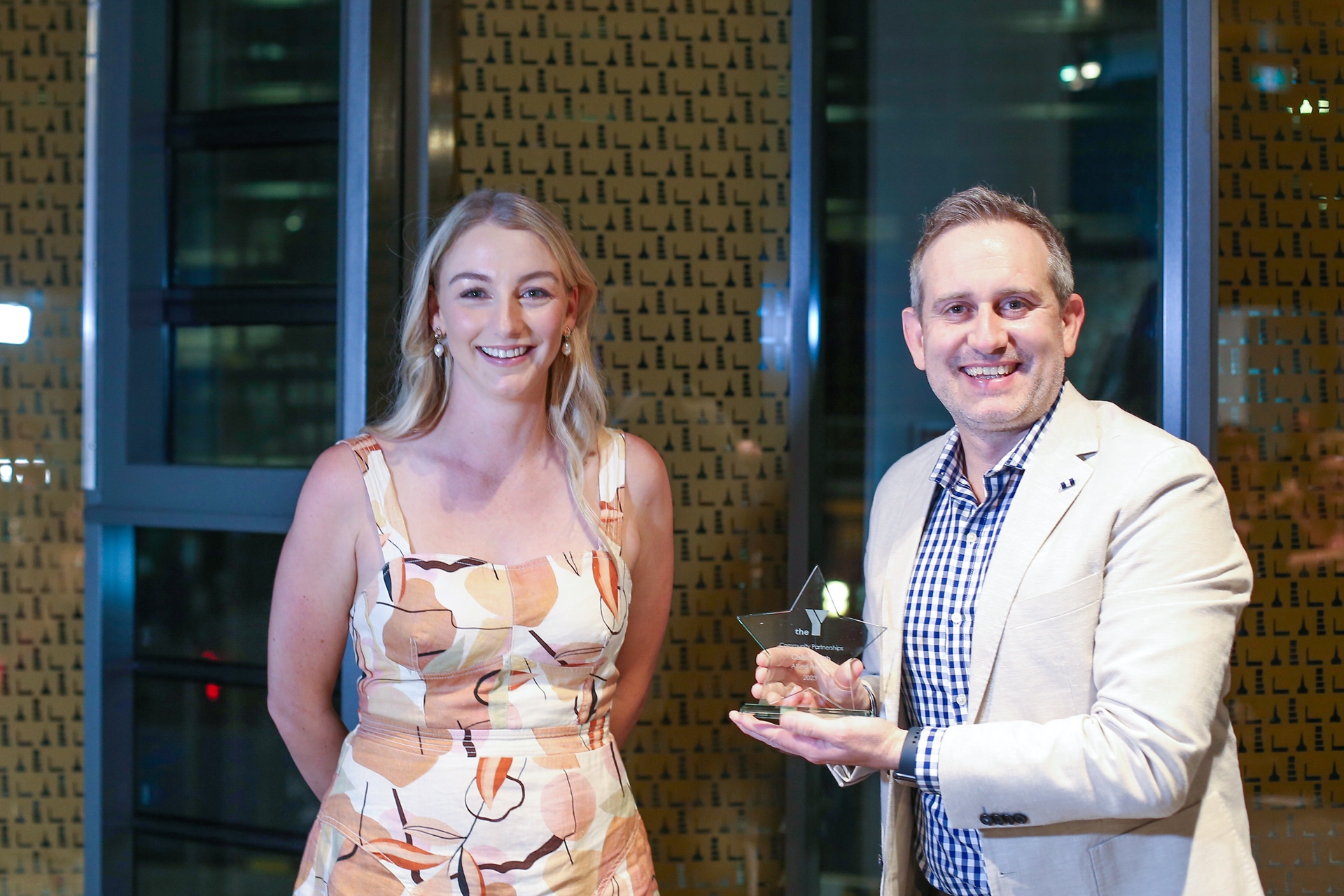 Community Partnerships award being received by Caitlin Keith, Allied Health (left)
With a 'commitment to personalised quality care empowering and equipping clients to feel and function at their best in mind, body and spirit', a huge congratulations goes to the Allied Health team for service to the community and living out the vision of the YMCA in South Australia.